Children and Caregivers
Start developing essential language skills through storytimes, specially selected books, and early literacy activities for babies, toddlers, and preschoolers.
Storytimes
Join us for storytimes. We create our programs with both learning and fun in mind.
Early Literacy
Prepare your child for kindergarten by building a strong foundation for learning.
Book Picks
It's never too early to start reading together. Check out our book lists and picks for little ones.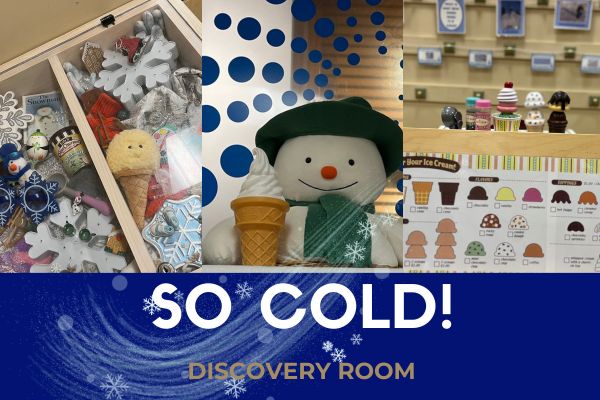 December 2023 - February 2024: The Discovery Room is ready for imaginative play centered around the wintery theme of "so cold" - snowflakes, snow friends, icy winds, and, of course, ice cream! Children can play ice cream parlor as they scoop, serve, and sell sweet...