Children and Caregivers
Start developing essential language skills through storytimes, specially selected books, and early literacy activities for babies, toddlers, and preschoolers.
Storytimes
Join us for storytimes. We create our programs with both learning and fun in mind.
Early Literacy
Prepare your child for kindergarten by building a strong foundation for learning.
Book Picks
It's never too early to start reading together. Check out our book lists and picks for little ones.
Book Bundles
Do you need books for your young one but aren't sure what to choose? Request a Book Bundle. We'll select materials for you.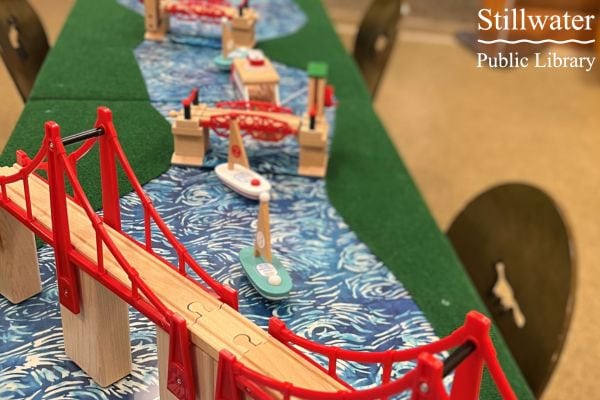 September - November 2023: The Discovery Room is ready for imaginative play centered around the theme of water and the St. Croix River. Children can investigate a pretend pool containing stuffie fish and puppet animals that are found in the St. Croix River Valley;...