Programs & Services By Age
Children (Ages 0-5)
Build essential language skills through storytimes, specially selected books, and early literacy activities for babies, toddlers, and preschoolers.
Children (Ages 5-12)
Make learning fun! Explore read-alike book picks, join in scavenger hunts and library programs, or tap into homework and project resources.
Teens
Discover your next great read or connect with resources on everything from chemistry and literature to driving tests and exam prep.
Teachers and Youth Leaders
We support and welcome teachers and youth leaders! Learn how we can help you and your students.
Children's Event Calendar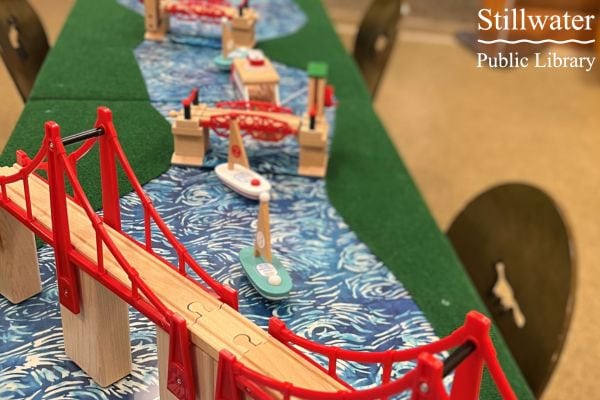 September - November 2023: The Discovery Room is ready for imaginative play centered around the theme of water and the St. Croix River. Children can investigate a pretend pool containing stuffie fish and puppet animals that are found in the St. Croix River Valley;...