Children and Caregivers
Start developing essential language skills through storytimes, specially selected books, and early literacy activities for babies, toddlers, and preschoolers.
Storytimes
Join us for storytimes. We create our programs with both learning and fun in mind.
Early Literacy
Prepare your child for kindergarten by building a strong foundation for learning.
Book Picks
It's never too early to start reading together. Check out our book lists and picks for little ones.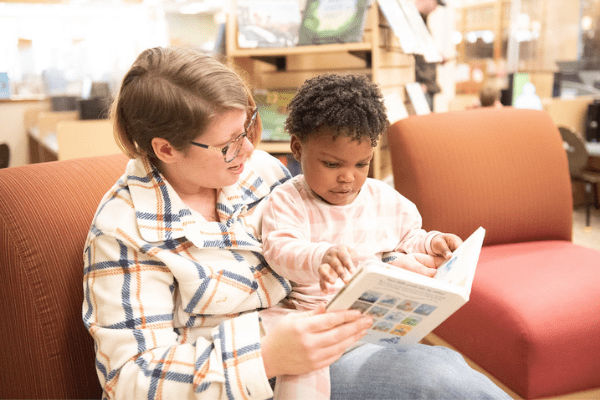 When children learn that words on a page have a message, their curiosity is piqued and their brains work to decode the meaning. This is an essential early literacy skill - print awareness. Write down the words to their favorite nursery rhyme and sing it with your...