The purpose of the Stillwater Public Library Gallery is to provide education and arts enrichment through exhibits and displays, to increase community involvement in the library, and to provide an enjoyable environment for the library's users.
The library's gallery exhibits typically change every two months and feature the work of contemporary area artists. If you are a local artist and are interested in holding a show at the library, learn about the gallery terms, space, and publicity.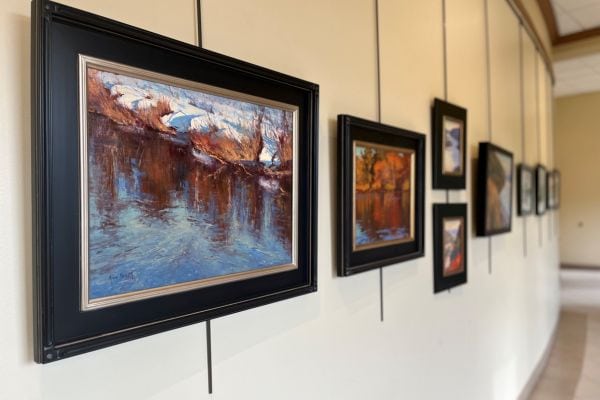 October - December 2023: Stop by the gallery on the upper level of Stillwater Public Library to view works by local artists that reflect the themes found in the We Are Water MN exhibit. The featured artists are: Wynn Davis: Wynn's mixed media work reflects his...